The Founder and Leader of the prophetic Hill Chapel, Prophet Nigel Gaisie, has launched his first book titled 'Let The Fire Fall.'
The fifty-four paged book was officially out-doored on Sunday, May, 9 at the premises of his church in Dome.'Let The Fire Fall' according to the prophet is "a book containing an urgent revelation from the heart of the Lord, it portrays God's purpose and plans for His people. There is a yearning in the hearts of Christians today for the return of the fire and power of God in the church. The thrust of this book, therefore, is a clarion call to God's children to desire the fire and the power of God.""Prophet Nigel Gaisie in the book urged "the people of God to return to the days of uncommon devotion, fervent praying, spiritual aliveness, and the spiritual power that characterized the early church. 'Let The Fire Fall' is written in tree style, it lists our prescription and practical experiences in a compelling manner to those who wish to understand what the Spirit of the Lord is saying to the Church today. The prayer points offered in this book will take you into an uncommon spiritual encounter."
Touching on the motivation behind the book, he said "the motivation is simple that Jesus would be heard, and when we talk about 'Let The Fire Fall', it's all about Jesus. The bible says that is He, not a consuming fire. And anytime there is any unsettlement, fire settles the matter. And when we are talking about the fire, we are talking about the personality of the Holy Ghost. "Believers all over the world, this book is for you. Where we can't come personally, where the Bible cannot some personally, this book will bring you to speed. Especially young men and women, the church of God now there are a lot of attacks because, hitherto, we have power."
The forward of the book was written by Rev Duncan Stewart.
Akosua Agyapong sharing her thoughts on Prophet Gaisie said "he's been like a brother, a father. I know him very well and his prophecies are always intact. He loves people, and so he's someone who when you stick with, you don't have a problem."
"When I heard he was launching his book, I had to come and then support him," she noted.
A member of the NDC"s communication team Tetteh Cartenor indicated "I believe that in this end-time he's one of the people God has called to be able to push the agenda. And in this prophetic world, you need bold people to be saying it as it is."
He went on "he has all the courage, he has all the confidence and I like him for one thing, he's a very humble person, despite the places he has been."
In attendance at the book launch were former Ghana ambassador to Italy Molly Anim who represented President John Mahama, MP for Jomoro Dorcas Affo Toffey, and Elvis Afriyie Ankrah.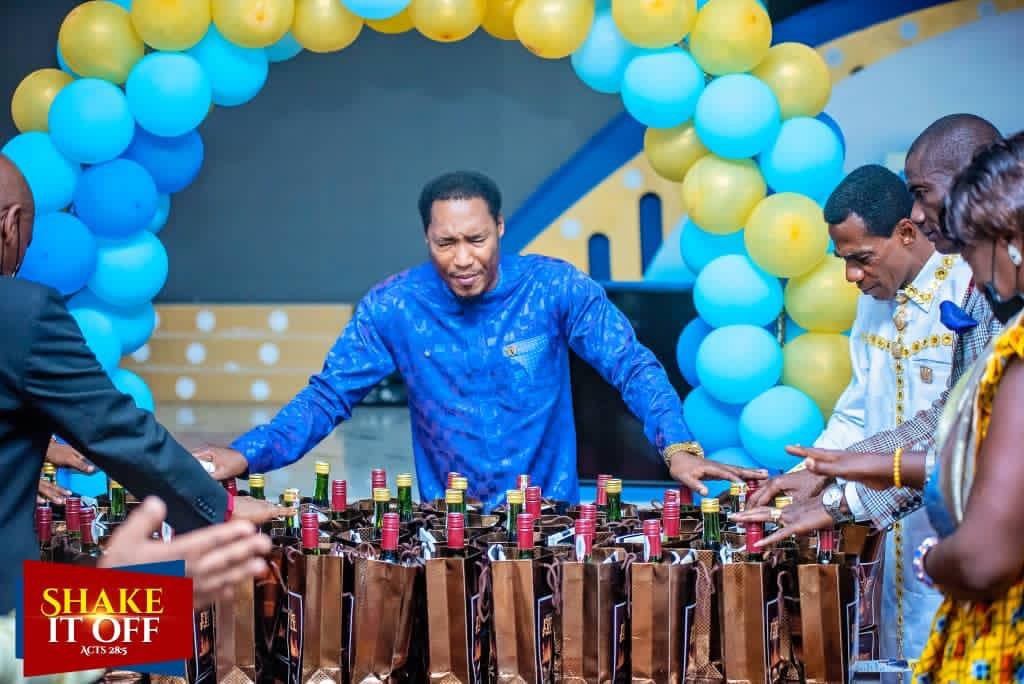 Other notable personalities present were NDC National Women Organizer Anita De Sosoo, veteran singer Akosua AGyapong and comedian DKB amongst others.
The book is available for sale at the PHC Bookshop and online on Amazon.